Tuesday, November 27, 2012
2012 still has a month to go, but already incredible events and discoveries have occurred that (as usual) the mainstream media somehow missed. Here are 12 of the most amazing stories—some could change the world..
01. Terrified Woman From Another Universe Wakes Up Here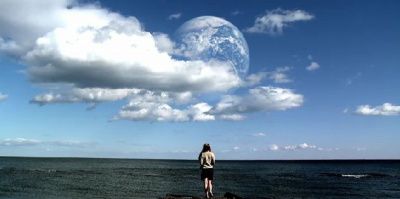 What would you do if you found yourself in a strange bed, your workplace had changed, and you discovered your lover no longer existed? A woman named Lerina García claims this is exactly what's happened to her. Could you be next…?
02. Skyquakes: Warnings From Earth's Destabilizing Core
Ominous booms thunder across the sky. These 'skyquakes' are abruptly erupting all over the world. Hundreds of thousands wonder in fear about the bizarre hums, explosive booms, and howling moans. From Russia, to Australia, from Chile to the Eastern Coast of the U.S., the sky is exploding. As the frequency and intensity increase people are asking: 'Is Doomsday approaching?' Some researchers fear that may be exactly what's coming…
03. World's Pyramids Beaming Energy To Mysterious Space Cloud
Although NASA covered up the strange photon cloud that's now enveloped the solar system, the word has leaked out from some scientists. And now, as the ominous cloud approaches it's affecting the sun and planets in measurable ways. Amazingly, as the bizarre energy invades our space, some of the world's most famous pyramids are generating intense energy.
Several incredible incidents of visible power beams shooting skywards into space towards the region of the alien photonic cloud are well-documented. At the same time, people around the world began hearing and recording frightening sounds—noises that seem as if the Earth itself is moaning and wailing.
All the phenomena—including measurements of the never-before-seen gigantic electrification of the turbulent sun—seem to be centered on the deadly photonic cloud that some have called a potential Doomsday space event.
04. ET Mummy Found In Egypt
Buried in a dark corner of the Cairo Museum is a mummy that could change the world and our view of humanity's place in the universe. Tucked away from the political turmoil on the streets and the rising surge of the Muslim Brotherhood is a mummified creature from the stars. Entombed thousands of years ago with the body of a Pharoah, the small, frail-looking creature is easily recognizable to any present day UFO investigator: the body of an alien, mummified Grey.
05. Area 51 Builds Massive Alien Pyramid
Pyramids. Are some alien? Scientists in China and Russia think so. Now, it seems the hidden technology of those ancient structures is being activated as massive pyramids around the globe are shooting pulsing streams of raw energy deep into space. What is their purpose? Are they really conduits of cosmic energy as some have claimed? Were some pyramids actually designed by alien 'gods' that created a worldwide network of advanced city-states based on their superscience? Who really knows? Well, maybe the United States Air Force knows.
06. Hitler's Roswell: Alien saucer crash in 1937 Nazi Germany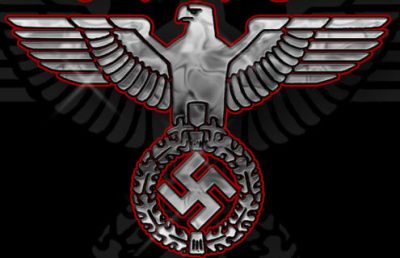 Ten years before an alien craft crashed onto rancher Mack Brazel's property near Roswell, New Mexico, a flying saucer lost control and crashed onto the countryside of Nazi Germany. This incredible story—covered-up by both the U.S. and U.S.S.R. for more than 70 years—is allegedly the actual basis for the Nazi's intense research into wingless, disc aircraft; Hitler's and Himmler's near obsession with exotic technology and flying saucers; and the incredible experiments by S.S. physicists that culminated with flying saucers and the 'Bell'—a bizarre multi-dimensional motor that neutralized gravity and ripped a gash into the very fabric of the time-space continuum creating incredible and horrific effects.
07. Amazing City Of Giants Found Off Georgia Coast
A gigantic walled city off the coast of Georgia has been found near Sapelo Island. The city is thought to be older than the famous Egyptian Pyramids of Giza. Ancient American Indian legends refer to the walled city where the giants 'with hair like red flames' dwelled. Across the tribal lands of what is now the South and Southwestern United States, the red-haired giants were known and feared. The legends claim the city was destroyed by pieces of the Moon falling to Earth.
08. Strange Man From Alternate Reality Arrives In Tokyo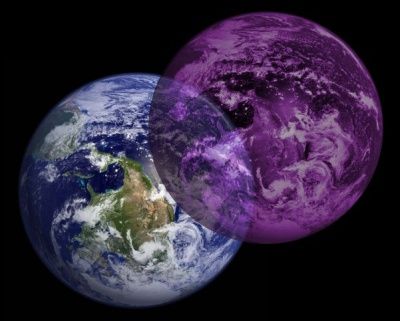 The man who arrived in Japan that day in 1954 was certainly a stranger in a strange land. A Westerner in the land of the East, he towered above most of the Japanese people milling about the Tokyo airport complex. But soon, amazed customs officials found the man was more than just a stranger in their midst. The impossible man was a stranger from a stranger world—a world that existed in another universe entirely!
09. NASA Trick To Remove Alien Evidence From Moon, Mars Revealed
Two French artists using a little known NASA digital imaging process for a stunning exhibit of abandoned cities may have done Ufology researchers a huge favor: they've revealed a technique that NASA photo experts can apply to eliminate evidence of alien artifacts on the Moon and Mars. Ostensibly the technology is used for analyzing stars, but a different use may be employed for heavenly bodies much closer to Earth.
10. Physicist: HAARP Manipulates Time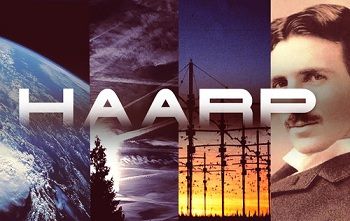 A brilliant physicist published a revolutionary paper citing 30 other scientific papers that reveal HAARP has incredible powers far beyond what most investigators of the high frequency energy technology suspect. Dr. Fran De Aquino asserts a fully functional HAARP network, activated globally, can not only affect weather and geophysical events, but influence space and gravity…even time itself! Now the network is almost complete with the activation of the newest HAARP facilities at the bottom of the world: the desolate and alien Antarctic. Will the masters of HAARP become the masters of time too?
11. Giant Crystal Pyramid Discovered In Bermuda Triangle
The Bermuda Triangle: mysterious, unworldly, sometimes deadly. For decades intrepid researchers delved into the maze of mysteries hidden deep within this most enigmatic place on Earth.
Some speculate the bizarre time anomalies, disappearances and weird phenomena can be explained by natural occurences. Others are insistent that relics of an advanced, unknown culture left behind fantastic technology…great energy machines that literally warp spacetime and open portals to other realities.
Now American and French explorers have made a monumental discovery: a partially translucent, crystal-like pyramid rising from the Caribbean seabed— its origin, age and purpose completely unknown.
12. Atlantis Found: Giant Sphinxes, Pyramids In Bermuda Triangle
Perhaps eclipsing the discoveries of Troy and King Tut's tomb is the discovery of Atlantis. Now, two daring scientists, Paul Weinzweig and Pauline Zalitzki, claim they've found it. They discovered the submerged ruins of the ancient city off the shores of Cuba. In the distant past the region was dry land, but now only the island of Cuba remains above water. The ancient city is 600 feet below the ocean and the team of researchers led by Weinzweig and Zalitzki are convinced it is Atlantis—the city lost for more than 10,000 years.
2012 is almost past…What will 2013 bring?
Source:
usahitman.com
FREE subscription to Receive Quality Stories Straight in your Inbox by submitting your Email below
Email privacy 100% protected. Unsubscribe at any time.



Respected Readers:
To help us go ahead with the same spirit, a small contribution from your side will highly be appreciated.